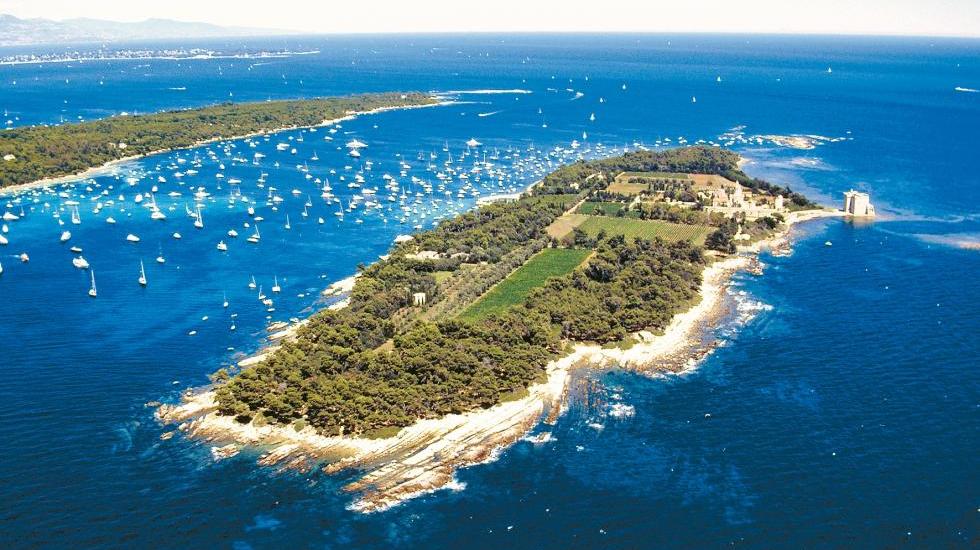 Looking for unique gifts ideas? Made in France Gifts? in addition to Birthday Gifts you might be interested in Christmas Gifts, Father's day gifts, Mother's day gifts, birthday gifts or gifts for women, gifts for men, gifts for kids? Mediterranean Interiors offers a unique choice of Provence Art Crafts and Provence gifts and French Gifts, Provence tableware, French Dinnerware or French table linen, Provence tablecloth, napkins and table mats, Provencal ceramics, wood jewelry and home perfumes. Choose a quality gift, original gift ideas from a selection of jewelry boxes or wood pens. You are soon getting married and you want to create your wedding list. Then for all these reasons, come and visit our on line boutique, take your time and look at all the details? our photographs will show you better, the quality of the items we propose. Directly from the village of Valbonne in Provence! Mediterranean Interiors' team will prepare for you pretty packages gifts, ready to offer, no need to run, we already have prepared everything, you will receive your package ready to offer!
Enjoy a unique Provence online shopping experience at Mediterranean Interiors the Provence Shop online, with a unique selection of affordable gift ideas, Provence Art Crafts and Gifts Made in France for a touch of Provence Home Decor.
At Mediterranean Interiors, we have gifts for all occasions, Wood Perfume Atomizers, Birthday Gifts, Mothers Day Gifts, Unique Gift Ideas, Original Gifts, French Artcrafts Gifts. Wood Jewelry and precious French Jewelry made in France and Jewellery Cases in Precious Wood, Olive Wood Salad Bowls, Wood Art crafts. Provence Gifts, Provence Tableware, Provence Dinnerware, Provence Table linen, Provence Tablecloths and Napkins, Nativity Crib Figurines.
The colors of Provence for your French Table Linen. Tablecloths, nakins and tablemats 100% cotton and machine washable.
Find the Best French Riviera - Cote d'Azur villas and apartments, or holiday rentals to rent. Find 10538 self catering properties in French Riviera - Cote d'Azur. Rental villas with pools in the South of France; Cote d'Azur, Provence, Antibes, Juan kes Pins, Mougins, Cannes.
---
A birthday is the anniversary of the birth of a person, or figuratively of an institution. Birthdays of people are celebrated in numerous cultures, often with birthday gifts, birthday cards, a birthday party, or a rite of passage. Many religions celebrate the birth of their founders or religious figures with special holidays (e.g. Christmas, Mawlid, Buddha's Birthday, and Krishna Janmashtami). There is a distinction between birthday and birthdate: the former, except for February 29, occurs each year (e.g. January 15), while the latter is the complete date when a person was born (e.g. January 15, 2001).
---
Article Title :
Birthday
Article Snippet :people are celebrated in numerous cultures, often with birthday gifts, birthday cards, a birthday party, or a rite of passage. Many religions celebrate
Article Title :
Adolf Hitler's 50th birthday
Article Snippet :The 50th birthday of Adolf Hitler on 20 April 1939 was celebrated as a national holiday throughout Nazi Germany. Minister of Propaganda Joseph Goebbels
Article Title :
Gift
Article Snippet :forgiveness and kindness. Gifts are also first and foremost presented on occasions such as birthdays and holidays. In many cultures gifts are traditionally packaged
Article Title :
Birthday Gift 2
Article Snippet :Birthday Gift 2 is a 2000 Filipino drama and erotic film and directed by Cesar S.B. Abella. It's about the incident that's mostly happen during birthday
Article Title :
Birthday customs and celebrations
Article Snippet :people to receive gifts on their birthday. Popular gifts include toys, books, jewellery, clothes, flowers, technical devices, gift cards, checks, paper
Article Title :
18 Presents
Article Snippet :Italian woman, Elisa Girotto, who had planned and allocated 17 years of birthday gifts for her daughter Anna before her death in September 2017 due to a terminal
Article Title :
Birthday cake
Article Snippet :tradition of bringing gifts to a birthday; guests would merely bring good wishes for the birthday person. However, if a guest did bring gifts it was considered
Article Title :
Wu Yong
Article Snippet :away the valuables. Mad over the loss of the valuables, which are his birthday gift to his father-in-law Cai Jing, Grand Secretary Liang Shijie of [|Daming
Article Title :
Chao Gai
Article Snippet :Chao Gai's friend Liu Tang receives news that a convoy escorting some birthday gifts for the Imperial Tutor Cai Jing will be passing by Dongxi Village, he
Article Title :
Respect for the Aged Day
Article Snippet :2010. Retrieved 15 September 2008. "Ageing Japan cuts cost of 100th birthday gifts". Reuters. 3 March 2009. Retrieved 26 September 2015.{{cite web}}: CS1
---
Friday 30 Sep 2022 11:38:52