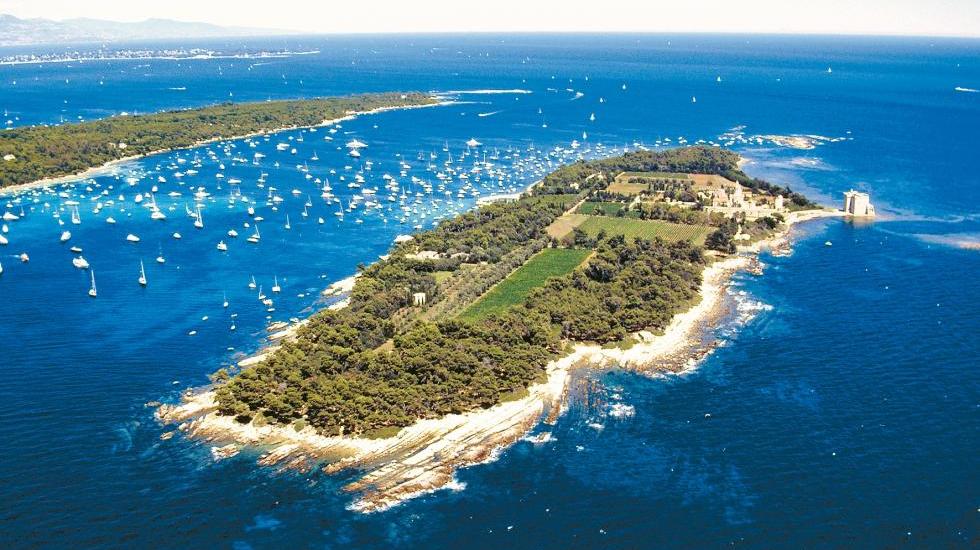 Looking for unique gifts ideas? Made in France Gifts? in addition to Provence Art Crafts you might be interested in Christmas Gifts, Father's day gifts, Mother's day gifts, birthday gifts or gifts for women, gifts for men, gifts for kids? Mediterranean Interiors offers a unique choice of Provence Art Crafts and Provence gifts and French Gifts, Provence tableware, French Dinnerware or French table linen, Provence tablecloth, napkins and table mats, Provencal ceramics, wood jewelry and home perfumes. Choose a quality gift, original gift ideas from a selection of jewelry boxes or wood pens. You are soon getting married and you want to create your wedding list. Then for all these reasons, come and visit our on line boutique, take your time and look at all the details? our photographs will show you better, the quality of the items we propose. Directly from the village of Valbonne in Provence! Mediterranean Interiors' team will prepare for you pretty packages gifts, ready to offer, no need to run, we already have prepared everything, you will receive your package ready to offer!
Enjoy a unique Provence online shopping experience at Mediterranean Interiors the Provence Shop online, with a unique selection of affordable gift ideas, Provence Art Crafts and Gifts Made in France for a touch of Provence Home Decor.
At Mediterranean Interiors, we have gifts for all occasions, Wood Perfume Atomizers, Birthday Gifts, Mothers Day Gifts, Unique Gift Ideas, Original Gifts, French Artcrafts Gifts. Wood Jewelry and precious French Jewelry made in France and Jewellery Cases in Precious Wood, Olive Wood Salad Bowls, Wood Art crafts. Provence Gifts, Provence Tableware, Provence Dinnerware, Provence Table linen, Provence Tablecloths and Napkins, Nativity Crib Figurines.
The colors of Provence for your French Table Linen. Tablecloths, nakins and tablemats 100% cotton and machine washable.
Find the Best French Riviera - Cote d'Azur villas and apartments, or holiday rentals to rent. Find 10538 self catering properties in French Riviera - Cote d'Azur. Rental villas with pools in the South of France; Cote d'Azur, Provence, Antibes, Juan kes Pins, Mougins, Cannes.
---
The visual arts are art forms such as painting, drawing, printmaking, sculpture, ceramics, photography, video, filmmaking, design, crafts and architecture. Many artistic disciplines such as performing arts, conceptual art, and textile arts also involve aspects of visual arts as well as arts of other types. Also included within the visual arts are the applied arts such as industrial design, graphic design, fashion design, interior design and decorative art.Current usage of the term "visual arts" includes fine art as well as the applied or decorative arts and crafts, but this was not always the case. Before the Arts and Crafts Movement in Britain and elsewhere at the turn of the 20th century, the term 'artist' had for some centuries often been restricted to a person working in the fine arts (such as painting, sculpture, or printmaking) and not the decorative arts, craft, or applied Visual arts media. The distinction was emphasized by artists of the Arts and Crafts Movement, who valued vernacular art forms as much as high forms. Art schools made a distinction between the fine arts and the crafts, maintaining that a craftsperson could not be considered a practitioner of the arts. The increasing tendency to prefer the painting styles, and to a lesser degree sculpture, of technique or style over another has been a feature of artist throughout the ages. In many instances painting has been seen as relying to the highest degree on the imagination of the artist, and the furthest removed from manual labour – in Chinese painting the most highly valued styles were those of "scholar-painting", at least in theory practiced by gentleman amateurs. The Western hierarchy of genres reflected similar attitudes.
---
Article Title :
Visual arts
Article Snippet :visual arts are art forms such as painting, drawing, printmaking, sculpture, ceramics, photography, video, filmmaking, design, crafts and architecture
Article Title :
Aix-en-Provence
Article Snippet :capital of Provence, it is the subprefecture of the arrondissement of Aix-en-Provence, in the department of Bouches-du-RhĂ´ne, in the region of Provence-Alpes-CĂ´te
Article Title :
Roseville pottery
Article Snippet :company originally made simple household pieces, the Arts and Crafts–inspired designs proved popular, and Roseville pieces are now sought after by collectors
Article Title :
History of Provence
Article Snippet :the Counts of Provence. In 1481, the title passed to Louis XI of France. In 1486 Provence was legally incorporated into France. Provence has been a part
Article Title :
Crafts of India
Article Snippet :empires. Throughout centuries, crafts have been embedded as a culture and tradition within rural communities. Crafts Metal Crafts includes metal work using
Article Title :
Art Nouveau
Article Snippet :(1814–1879) and British art critic John Ruskin (1819–1900). In Britain, it was influenced by William Morris and the Arts and Crafts movement. German architects
Article Title :
Arts and Crafts Exhibition Society
Article Snippet :article: Arts and Crafts Essays Parry 1989, p. 12-13 Crane, "Of the Arts and Crafts Movement" Parry 2005, p. 70 "Art Societies". Art in London. Archived
Article Title :
Trench art
Article Snippet :retrospectively described as trench art. There are four broad categories of trench art: There is much evidence to prove that some trench art was made in the trenches
Article Title :
Art colony
Article Snippet :an active center of art galleries, music, and theatrical performances. The Roycroft community was an influential Arts and Crafts art colony that included
Article Title :
Marseille
Article Snippet :The cities of Marseille, Aix-en-Provence, and 90 suburban municipalities have formed since 2016 the Aix-Marseille-Provence Metropolis, an indirectly elected
---
Friday 30 Sep 2022 12:35:02