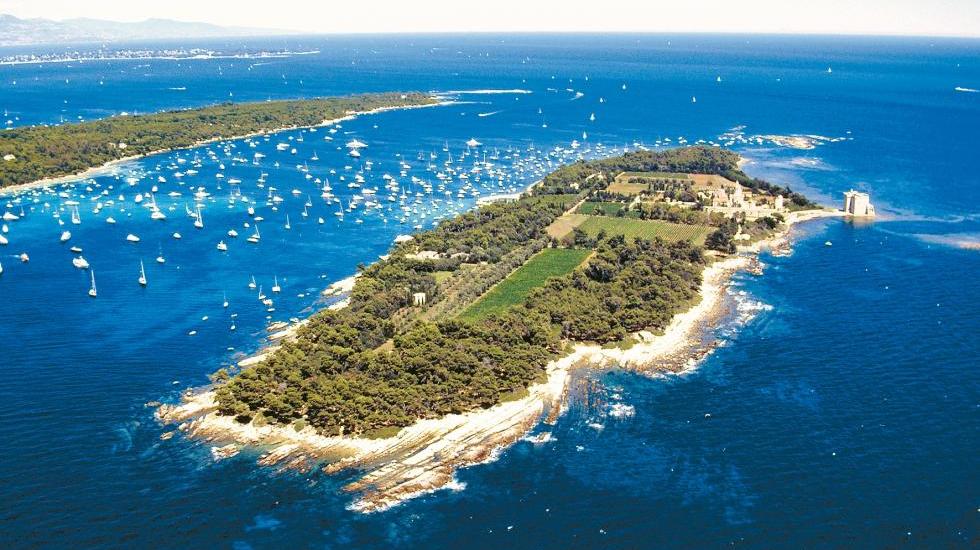 Looking for unique gifts ideas? Made in France Gifts? in addition to Wedding List you might be interested in Christmas Gifts, Father's day gifts, Mother's day gifts, birthday gifts or gifts for women, gifts for men, gifts for kids? Mediterranean Interiors offers a unique choice of Provence Art Crafts and Provence gifts and French Gifts, Provence tableware, French Dinnerware or French table linen, Provence tablecloth, napkins and table mats, Provencal ceramics, wood jewelry and home perfumes. Choose a quality gift, original gift ideas from a selection of jewelry boxes or wood pens. You are soon getting married and you want to create your wedding list. Then for all these reasons, come and visit our on line boutique, take your time and look at all the details? our photographs will show you better, the quality of the items we propose. Directly from the village of Valbonne in Provence! Mediterranean Interiors' team will prepare for you pretty packages gifts, ready to offer, no need to run, we already have prepared everything, you will receive your package ready to offer!
Enjoy a unique Provence online shopping experience at Mediterranean Interiors the Provence Shop online, with a unique selection of affordable gift ideas, Provence Art Crafts and Gifts Made in France for a touch of Provence Home Decor.
At Mediterranean Interiors, we have gifts for all occasions, Wood Perfume Atomizers, Birthday Gifts, Mothers Day Gifts, Unique Gift Ideas, Original Gifts, French Artcrafts Gifts. Wood Jewelry and precious French Jewelry made in France and Jewellery Cases in Precious Wood, Olive Wood Salad Bowls, Wood Art crafts. Provence Gifts, Provence Tableware, Provence Dinnerware, Provence Table linen, Provence Tablecloths and Napkins, Nativity Crib Figurines.
The colors of Provence for your French Table Linen. Tablecloths, nakins and tablemats 100% cotton and machine washable.
Find the Best French Riviera - Cote d'Azur villas and apartments, or holiday rentals to rent. Find 10538 self catering properties in French Riviera - Cote d'Azur. Rental villas with pools in the South of France; Cote d'Azur, Provence, Antibes, Juan kes Pins, Mougins, Cannes.
---
A bridal registry or wedding registry is a service provided by a website or retail store that assists engaged couples in the communication of gift preferences to wedding guests. Selecting items from store stock, the couple lists desired items and files this list with the chosen merchant. The list is then made available to wedding guests, either by the couple's family or by the merchant. Upon the purchase of a listed item, the merchant updates the gift registry accordingly. In addition to providing valuable information for the buyer, the system helps prevent the receipt of duplicate or unwanted gifts, potentially saving time for both the giver and recipient. The Chicago-founded department store Marshall Field's first instituted the practice of a bridal registry in 1924 at its Marshall Field and Company Building as a means for the engaged couple to indicate chosen china, silver, and crystal patterns to family and friends. US-based Target stores pioneered the electronic self-service gift registry in 1993, using a service provided by The Gift Certificate Center of Minneapolis. William J. Veeneman (the founder and CEO of The Gift Certificate Center) and others invented and subsequently patented the technology.Since the turn of the 21st century, the traditional concept of the bridal registry has evolved. As of 2015 there are now more specialized versions such as the honeymoon registry, baby registry, house registry, and charity registry. Additionally, there are registry services that allow registrants to place items from many stores on a single registry (commonly called Universal Registries). In the UK, bridal registries are more commonly known as Wedding Lists. It is common for couples to send out a copy of their Wedding List details with their wedding invitations. There has also been a recent trend towards gift-list services that allow the couple to add almost anything to their gift list—such as contributions to their honeymoon, flights, or experience days, as well as traditional gifts from any store. During the last couple of years, bridal registries have become popular across Europe. Since an increasing number of Europeans study or work abroad at some point in their life, European weddings tend to have international guests. European registry services often account for this by being multi-lingual.
---
Article Title :
Wedding registry
Article Snippet :couple lists desired items and files this list with the chosen merchant. The list is then made available to wedding guests, either by the couple's family
Article Title :
List of wedding guests of Prince William and Catherine Middleton
Article Snippet :The following is the guest list for the wedding of Prince William and Catherine Middleton. The Queen and The Duke of Edinburgh, the groom's paternal grandparents
Article Title :
Wedding
Article Snippet :Wedding practices in different cultures A wedding is a ceremony where two people are united in marriage. Wedding traditions and customs vary greatly between
Article Title :
List of royal weddings
Article Snippet :significant national and international attention. The following is a list of notable royal weddings: 25 July 1554: Mary I of England was married to Philip, Prince
Article Title :
Wedding of Prince William and Catherine Middleton
Article Snippet :the throne, the wedding was not a full state occasion and many details were left to the couple to decide, such as much of the guest list of about 1,900
Article Title :
Never for Ever
Article Snippet :turn had been inspired by The Turn of the Screw by Henry James. "The Wedding List" drew from François Truffaut's 1968 film The Bride Wore Black. "Delius
Article Title :
Wedding anniversary
Article Snippet :A wedding anniversary is the anniversary of the date a wedding took place. Couples may take the occasion to celebrate their relationship, either privately
Article Title :
Wedding of Prince Harry and Meghan Markle
Article Snippet :The wedding of Prince Harry and Meghan Markle was held on Saturday 19 May 2018 in St George's Chapel at Windsor Castle in the United Kingdom. The groom
Article Title :
Wedding of Prince Charles and Camilla Parker Bowles
Article Snippet :The wedding of Prince Charles and Camilla Parker Bowles took place in a civil ceremony at Windsor Guildhall, on 9 April 2005. The ceremony, conducted
Article Title :
My Big Fat Greek Wedding
Article Snippet :My Big Fat Greek Wedding is a 2002 independent romantic comedy film directed by Joel Zwick and written by Nia Vardalos, who also stars in the film as
---
Friday 30 Sep 2022 12:26:10