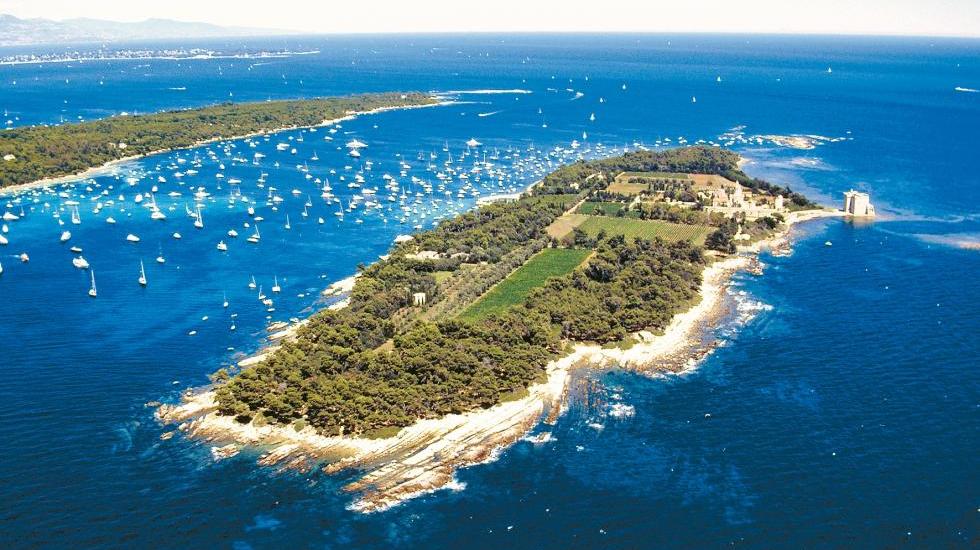 Looking for unique gifts ideas? Made in France Gifts? in addition to French Gifts you might be interested in Christmas Gifts, Father's day gifts, Mother's day gifts, birthday gifts or gifts for women, gifts for men, gifts for kids? Mediterranean Interiors offers a unique choice of Provence Art Crafts and Provence gifts and French Gifts, Provence tableware, French Dinnerware or French table linen, Provence tablecloth, napkins and table mats, Provencal ceramics, wood jewelry and home perfumes. Choose a quality gift, original gift ideas from a selection of jewelry boxes or wood pens. You are soon getting married and you want to create your wedding list. Then for all these reasons, come and visit our on line boutique, take your time and look at all the details? our photographs will show you better, the quality of the items we propose. Directly from the village of Valbonne in Provence! Mediterranean Interiors' team will prepare for you pretty packages gifts, ready to offer, no need to run, we already have prepared everything, you will receive your package ready to offer!
Enjoy a unique Provence online shopping experience at Mediterranean Interiors the Provence Shop online, with a unique selection of affordable gift ideas, Provence Art Crafts and Gifts Made in France for a touch of Provence Home Decor.
At Mediterranean Interiors, we have gifts for all occasions, Wood Perfume Atomizers, Birthday Gifts, Mothers Day Gifts, Unique Gift Ideas, Original Gifts, French Artcrafts Gifts. Wood Jewelry and precious French Jewelry made in France and Jewellery Cases in Precious Wood, Olive Wood Salad Bowls, Wood Art crafts. Provence Gifts, Provence Tableware, Provence Dinnerware, Provence Table linen, Provence Tablecloths and Napkins, Nativity Crib Figurines.
The colors of Provence for your French Table Linen. Tablecloths, nakins and tablemats 100% cotton and machine washable.
Find the Best French Riviera - Cote d'Azur villas and apartments, or holiday rentals to rent. Find 10538 self catering properties in French Riviera - Cote d'Azur. Rental villas with pools in the South of France; Cote d'Azur, Provence, Antibes, Juan kes Pins, Mougins, Cannes.
---
A gift or a present is an item given to someone without the expectation of payment or anything in return. An item is not a gift if that item is already owned by the one to whom it is given. Although gift-giving might involve an expectation of reciprocity, a gift is meant to be free. In many countries, the act of mutually exchanging money, goods, etc. may sustain social relations and contribute to social cohesion. Economists have elaborated the economics of gift-giving into the notion of a gift economy. By extension the term gift can refer to any item or act of service that makes the other happier or less sad, especially as a favor, including forgiveness and kindness. Gifts are also first and foremost presented on occasions such as birthdays and holidays.
---
Article Title :
Gift
Article Snippet :Gifts Congratulations Gifts Engagement Gifts Housewarming party Gifts women's day Gifts Valentine's Day Promotional gifts vary from the normal gifts.
Article Title :
The Gift
Article Snippet :The Gift, a 2007 novel by Richard Paul Evans Le Cadeau (French, "The Gift"), a French and Italian comedy film The Gifts, a 1970 documentary The Gift (1979
Article Title :
Gift economy
Article Snippet :norms and customs govern giving a gift in a gift culture; although there is some expectation of reciprocity, gifts are not given in an explicit exchange
Article Title :
The Gift of the Magi
Article Snippet :of buying secret Christmas gifts for each other with very little money. As a sentimental story with a moral lesson about gift-giving, it has been popular
Article Title :
Christmas gift
Article Snippet :The practice of giving gifts during Christmastide, according to Christian tradition, is symbolic of the presentation of the gifts by the Three Wise Men
Article Title :
Gift wrapping
Article Snippet :Southern Song dynasty, monetary gifts were wrapped with paper, forming an envelope known as a chih pao. The wrapped gifts were distributed by the Chinese
Article Title :
Fairy Gifts
Article Snippet :Fairy Gifts (in French : Les Dons) is a French literary fairy tale, by the Comte de Caylus (1692–1765). Andrew Lang included it in his The Green Fairy
Article Title :
Gift tax
Article Snippet :determining if one owes gift tax, it is necessary to determine what gifts were given for the year, whether or not the gifts are exempt from gift tax or fall into
Article Title :
Pylones
Article Snippet :Pylones is a French gift shop chain. Pylones was founded in Paris in 1985, by Jacques Guillemet and Lena Guillemet. They have 110 shops in 20 countries
Article Title :
French and Indian War
Article Snippet :outnumbered French particularly depended on their native allies. Two years into the French and Indian War, in 1756, Great Britain declared war on France, beginning
---
Friday 30 Sep 2022 11:22:23