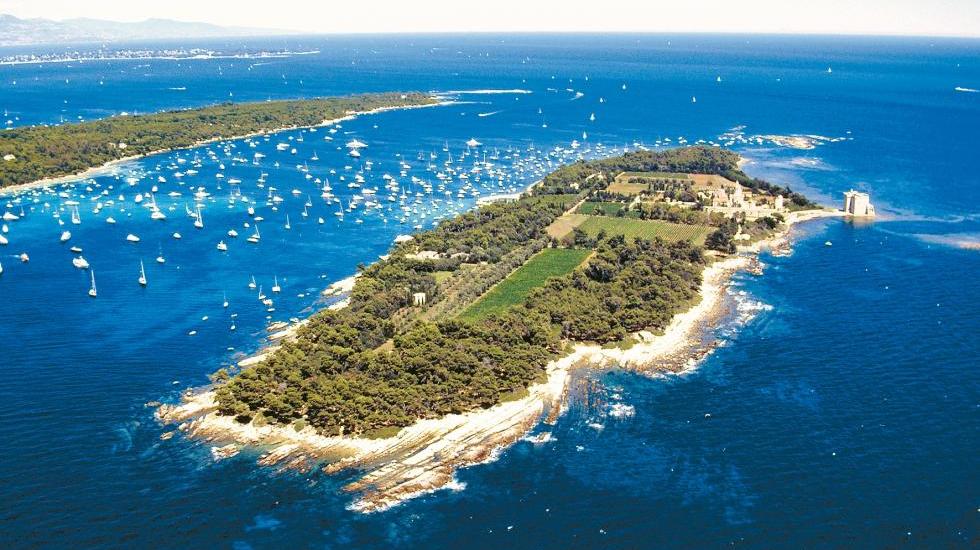 Looking for unique gifts ideas? Made in France Gifts? in addition to Provence Gifts you might be interested in Christmas Gifts, Father's day gifts, Mother's day gifts, birthday gifts or gifts for women, gifts for men, gifts for kids? Mediterranean Interiors offers a unique choice of Provence Art Crafts and Provence gifts and French Gifts, Provence tableware, French Dinnerware or French table linen, Provence tablecloth, napkins and table mats, Provencal ceramics, wood jewelry and home perfumes. Choose a quality gift, original gift ideas from a selection of jewelry boxes or wood pens. You are soon getting married and you want to create your wedding list. Then for all these reasons, come and visit our on line boutique, take your time and look at all the details? our photographs will show you better, the quality of the items we propose. Directly from the village of Valbonne in Provence! Mediterranean Interiors' team will prepare for you pretty packages gifts, ready to offer, no need to run, we already have prepared everything, you will receive your package ready to offer!
Enjoy a unique Provence online shopping experience at Mediterranean Interiors the Provence Shop online, with a unique selection of affordable gift ideas, Provence Art Crafts and Gifts Made in France for a touch of Provence Home Decor.
At Mediterranean Interiors, we have gifts for all occasions, Wood Perfume Atomizers, Birthday Gifts, Mothers Day Gifts, Unique Gift Ideas, Original Gifts, French Artcrafts Gifts. Wood Jewelry and precious French Jewelry made in France and Jewellery Cases in Precious Wood, Olive Wood Salad Bowls, Wood Art crafts. Provence Gifts, Provence Tableware, Provence Dinnerware, Provence Table linen, Provence Tablecloths and Napkins, Nativity Crib Figurines.
The colors of Provence for your French Table Linen. Tablecloths, nakins and tablemats 100% cotton and machine washable.
Find the Best French Riviera - Cote d'Azur villas and apartments, or holiday rentals to rent. Find 10538 self catering properties in French Riviera - Cote d'Azur. Rental villas with pools in the South of France; Cote d'Azur, Provence, Antibes, Juan kes Pins, Mougins, Cannes.
---
Farmhouse in Provence, also known as Entrance Gate to a Farm with Haystacks, is an oil-on-canvas painting produced in 1888 by Dutch painter Vincent van Gogh in Arles, Provence, at the height of his career. Partially due to having been inspired by painter Adolphe Monticelli, Van Gogh sought the Provence region of France to further expand his painting skill and experience. Van Gogh used several pairs of complementary colors in the Farmhouse in Provence, the color contrast bringing an intensity to his work. The painting is owned by the National Gallery of Art in Washington, D.C.
---
Article Title :
Farmhouse in Provence
Article Snippet :Arles, Provence, at the height of his career. Partially due to having been inspired by painter Adolphe Monticelli, Van Gogh sought the Provence region
Article Title :
Nicetius of Provence
Article Snippet :Count of Clermont, Duke of Auvergne, and Governor of Provence in the late sixth century. He sent gifts to Childebert II in order to secure a dukedom. He
Article Title :
Beatrice of Savoy
Article Snippet : 1198 – c. 1267) was Countess consort of Provence by her marriage to Ramon Berenguer IV, Count of Provence. She served as regent of her birth country
Article Title :
Gift wrapping
Article Snippet :Southern Song dynasty, monetary gifts were wrapped with paper, forming an envelope known as a chih pao. The wrapped gifts were distributed by the Chinese
Article Title :
The Girl with All the Gifts
Article Snippet :The Girl with All the Gifts is a science-fiction novel by M. R. Carey, published in June 2014 by Orbit Books. It is based on his 2013 Edgar Award-nominated
Article Title :
Nuptial gift
Article Snippet :Often, such a gift will improve the fitness of the recipient as well. This definition implies neutral gifts, costly gifts and beneficial gifts regarding the
Article Title :
William I of Provence
Article Snippet :William I (c. 950 – after 29 August 993), called the Liberator, was Count of Provence from 968 to his abdication. In 975 or 979, he took the title of marchio
Article Title :
Beatrice of Provence
Article Snippet :Beatrice of Provence (c. 1229 – 23 September 1267), was ruling Countess of Provence and Forcalquier from 1245 until her death, as well as Countess of
Article Title :
The Gift of Fear
Article Snippet :The Gift of Fear: Survival Signals That Protect Us from Violence is a nonfiction self-help book (Dell Publishing 1997, republished with new epilogue 1998)
Article Title :
Speaking in tongues
Article Snippet :Manifestations of Spiritual Gifts". Fraser's Magazine. 4 (24): 754–61. Retrieved 9 June 2009. Carlyle, Gavin, ed. (1865). "On the Gifts of the Holy Ghost". The
---
Wednesday 25 May 2022 05:11:55