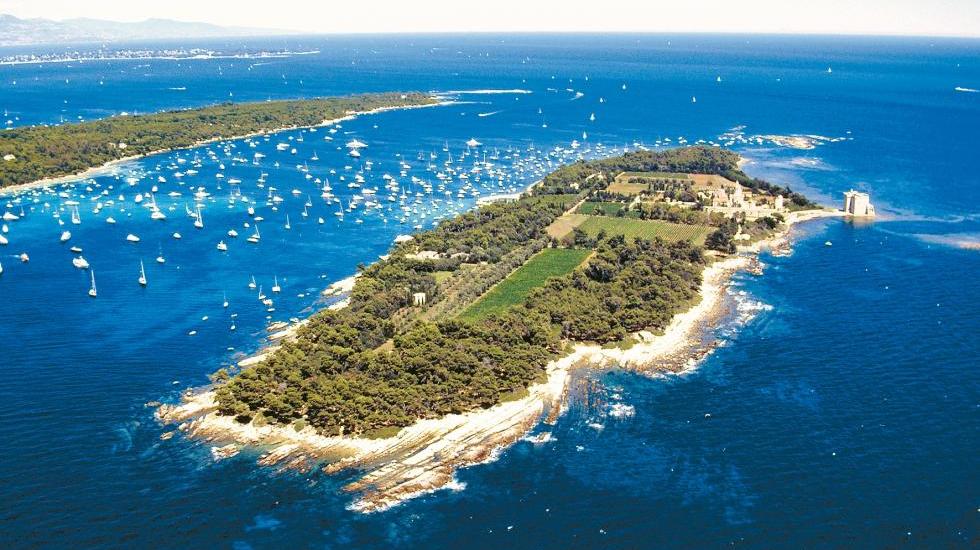 Looking for unique gifts ideas? Made in France Gifts? in addition to Mediterranean Home Decor you might be interested in Christmas Gifts, Father's day gifts, Mother's day gifts, birthday gifts or gifts for women, gifts for men, gifts for kids? Mediterranean Interiors offers a unique choice of Provence Art Crafts and Provence gifts and French Gifts, Provence tableware, French Dinnerware or French table linen, Provence tablecloth, napkins and table mats, Provencal ceramics, wood jewelry and home perfumes. Choose a quality gift, original gift ideas from a selection of jewelry boxes or wood pens. You are soon getting married and you want to create your wedding list. Then for all these reasons, come and visit our on line boutique, take your time and look at all the details? our photographs will show you better, the quality of the items we propose. Directly from the village of Valbonne in Provence! Mediterranean Interiors' team will prepare for you pretty packages gifts, ready to offer, no need to run, we already have prepared everything, you will receive your package ready to offer!
Enjoy a unique Provence online shopping experience at Mediterranean Interiors the Provence Shop online, with a unique selection of affordable gift ideas, Provence Art Crafts and Gifts Made in France for a touch of Provence Home Decor.
At Mediterranean Interiors, we have gifts for all occasions, Wood Perfume Atomizers, Birthday Gifts, Mothers Day Gifts, Unique Gift Ideas, Original Gifts, French Artcrafts Gifts. Wood Jewelry and precious French Jewelry made in France and Jewellery Cases in Precious Wood, Olive Wood Salad Bowls, Wood Art crafts. Provence Gifts, Provence Tableware, Provence Dinnerware, Provence Table linen, Provence Tablecloths and Napkins, Nativity Crib Figurines.
The colors of Provence for your French Table Linen. Tablecloths, nakins and tablemats 100% cotton and machine washable.
Find the Best French Riviera - Cote d'Azur villas and apartments, or holiday rentals to rent. Find 10538 self catering properties in French Riviera - Cote d'Azur. Rental villas with pools in the South of France; Cote d'Azur, Provence, Antibes, Juan kes Pins, Mougins, Cannes.
---
1960s décor refers to a distinct style of interior decoration that became prominent in the 1960s and early 1970s. Green, (such as pea green and drab), yellow, pink, and orange (such as peach and saffron) hues were popular for wallpaper, carpets, curtains, sofas, chair seats, and cushions, often with patterns or bright flowers. English decorator David Hicks was an important influence on interiors in the 1960s, inspired by bright colours associated with India. Hicks popularized use of "psychedelic patterns and acid-edged colors," peaking in the period 1967–1973, a time when there was interest in the Hippie movement and "flower power." In the same era, Dorothy Draper, one of Manhattan's top interior decorators of the 1960s, used 'dull' white and 'shiny' black as one of her favorite combinations.The "Retro Modern" style is associated with the decades of the 1950s and 1960s. As a furniture material, polypropylene, which was manufactured in colors that could be matched to paint chips, came into its own. Foam molding, mostly used as upholstery cushions, became a basic structural unit for furniture in the early 1960s. Large areas, such as sofas, beds, carpets, drapes and wallcovers, were covered in vibrant colors and patterns. Employing "psychedelic intensity", the colors and styles were influenced by India, Spain, and the Mediterranean.In the 1950s and 1960s, specialized patterns in wall painting were developed. Sherwin-Williams manufactured an Applique system and similar systems were manufactured by Karl Höhn, also Reuss, in Germany.Many hotels and restaurants retain their décor from the 1960s or specifically employ Sixties-style features to give them a more nostalgic sensibility. Pink or orange paintwork, bedspreads, and curtains, which were fashionable in the 1960s, however, were considered by some to be "hideous" or "painful" by the early 2000s. As Paul Evans put it, "For many the popular image of 1960s home design was of ephemerality and excess, of plastic or paper chairs and lurid carpets and wallpaper." By the 2020s, however, many of these previously-loathed styles and colors came back into fashion with movements such as cottagecore, spread on social media platforms such as TikTok.Television series from the era, such as The Avengers, Batman, The Man from U.N.C.L.E, Bewitched, The Saint, and Randall and Hopkirk (Deceased) provide fine examples of the type of décor popular during this period and are an important aspect of the look of the productions; for the latter, orange hues are included in the title design.
---
Article Title :
1960s decor
Article Snippet :1960s décor refers to a distinct style of interior decoration that became prominent in the 1960s and early 1970s. Green, (such as pea green and drab)
Article Title :
Shabby chic
Article Snippet :opulent, yet cottage-style decor, often with an affected feel is emphasized to differentiate it from genuine period decor. Shabby chic items are often
Article Title :
Lee Radziwill
Article Snippet :East 72nd Street) apartments were featured in the April 2009 issue of Elle Décor magazine. She was interviewed by director Sofia Coppola in February 2013
Article Title :
Jeremiah Brent
Article Snippet :historic LA home for $11.3M". Page Six. Retrieved 2019-04-22. "Jeremiah Brent Reveals the Secret Affordable Decor Source Uses to Deck Out Homes on their
Article Title :
Pithos
Article Snippet :applied to such containers used among the civilizations that bordered the Mediterranean Sea in the Neolithic, the Bronze Age and the succeeding Iron Age. Pithoi
Article Title :
Ca' d'Zan
Article Snippet :Ca' d'Zan (/kɑːˌdə.zɑːn/) is a Mediterranean revival mansion in Sarasota, Florida, adjacent to Sarasota Bay. Ca' d'Zan was built in the mid-1920s as the
Article Title :
Hamsa
Article Snippet :protection from bad luck and evil people. The Hamsa is incorporated in many home decor items, but still, the most common use is in jewellery. Most Moroccan women
Article Title :
Mohamed Diab
Article Snippet :from prison during the Egyptian revolution and his rebound to power back home on the island. The film set new Egyptian box office records becoming the
Article Title :
Christina O
Article Snippet :decades later, Jacqueline Onassis selected the pastel color scheme and decor in all of the cabins. Apart from Onassis's mistress Maria Callas and his
Article Title :
Israeli cuisine
Article Snippet :incorporates many foods traditionally included in other Middle Eastern and Mediterranean cuisines, so that spices like za'atar and foods such as falafel, hummus
---
Friday 30 Sep 2022 12:01:23