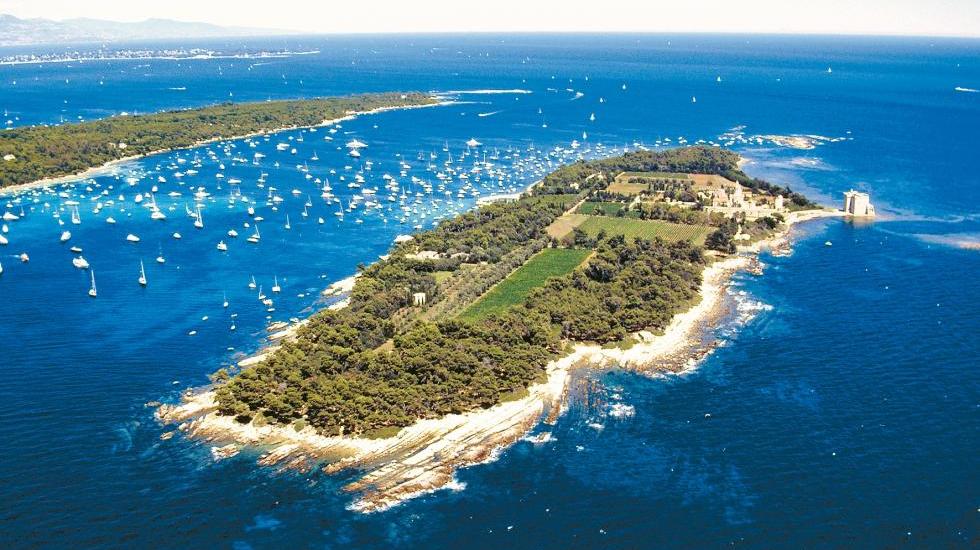 Looking for unique gifts ideas? Made in France Gifts? in addition to Mediterranean Home Decor you might be interested in Christmas Gifts, Father's day gifts, Mother's day gifts, birthday gifts or gifts for women, gifts for men, gifts for kids? Mediterranean Interiors offers a unique choice of Provence Art Crafts and Provence gifts and French Gifts, Provence tableware, French Dinnerware or French table linen, Provence tablecloth, napkins and table mats, Provencal ceramics, wood jewelry and home perfumes. Choose a quality gift, original gift ideas from a selection of jewelry boxes or wood pens. You are soon getting married and you want to create your wedding list. Then for all these reasons, come and visit our on line boutique, take your time and look at all the details? our photographs will show you better, the quality of the items we propose. Directly from the village of Valbonne in Provence! Mediterranean Interiors' team will prepare for you pretty packages gifts, ready to offer, no need to run, we already have prepared everything, you will receive your package ready to offer!
Enjoy a unique Provence online shopping experience at Mediterranean Interiors the Provence Shop online, with a unique selection of affordable gift ideas, Provence Art Crafts and Gifts Made in France for a touch of Provence Home Decor.
At Mediterranean Interiors, we have gifts for all occasions, Wood Perfume Atomizers, Birthday Gifts, Mothers Day Gifts, Unique Gift Ideas, Original Gifts, French Artcrafts Gifts. Wood Jewelry and precious French Jewelry made in France and Jewellery Cases in Precious Wood, Olive Wood Salad Bowls, Wood Art crafts. Provence Gifts, Provence Tableware, Provence Dinnerware, Provence Table linen, Provence Tablecloths and Napkins, Nativity Crib Figurines.
The colors of Provence for your French Table Linen. Tablecloths, nakins and tablemats 100% cotton and machine washable.
Find the Best French Riviera - Cote d'Azur villas and apartments, or holiday rentals to rent. Find 10538 self catering properties in French Riviera - Cote d'Azur. Rental villas with pools in the South of France; Cote d'Azur, Provence, Antibes, Juan kes Pins, Mougins, Cannes.
---
Shabby chic is a style of interior design where furniture and furnishings are either chosen for their appearance of age and signs of wear and tear or where new items are distressed to achieve the appearance of an antique. At the same time, a soft, opulent, yet cottage-style decor, often with an affected feel is emphasized to differentiate it from genuine period decor.
---
Article Title :
Shabby chic
Article Snippet :opulent, yet cottage-style decor, often with an affected feel is emphasized to differentiate it from genuine period decor. Shabby chic items are often
Article Title :
1960s decor
Article Snippet :1960s décor refers to a distinct style of interior decoration that became prominent in the 1960s and early 1970s. Green, (such as pea green and drab)
Article Title :
Mohamed Diab
Article Snippet :from prison during the Egyptian revolution and his rebound to power back home on the island. The film set new Egyptian box office records becoming the
Article Title :
Jeremiah Brent
Article Snippet :historic LA home for $11.3M". Page Six. Retrieved 2019-04-22. "Jeremiah Brent Reveals the Secret Affordable Decor Source Uses to Deck Out Homes on their
Article Title :
Ca' d'Zan
Article Snippet :began in 1924, and the residence was completed in 1926. The Mediterranean revival style home features an eclectic array of stylistic influences, including
Article Title :
Lee Radziwill
Article Snippet :and Manhattan apartments were featured in the April 2009 issue of Elle Décor magazine. She was interviewed by director Sofia Coppola in February 2013
Article Title :
Hookah lounge
Article Snippet :parlors incorporate such elements as Islamic decor and Arabic music or Indian music and have traditional decor, but some are simply bars without the eastern
Article Title :
Casa Batlló
Article Snippet :decorated with a mushroom-shaped fireplace. The elaborate and animal-like décor continues throughout the whole noble floor. In 2002, the house opened its
Article Title :
Fascism
Article Snippet :regimes that were not functionally fascist borrowed elements of fascist decor in order to lend themselves an aura of force, vitality, and mass mobilization
Article Title :
Roman Empire
Article Snippet :Rome. As a polity it included large territorial holdings around the Mediterranean Sea in Europe, Northern Africa, and Western Asia ruled by emperors.
---
Sunday 28 Nov 2021 01:05:17