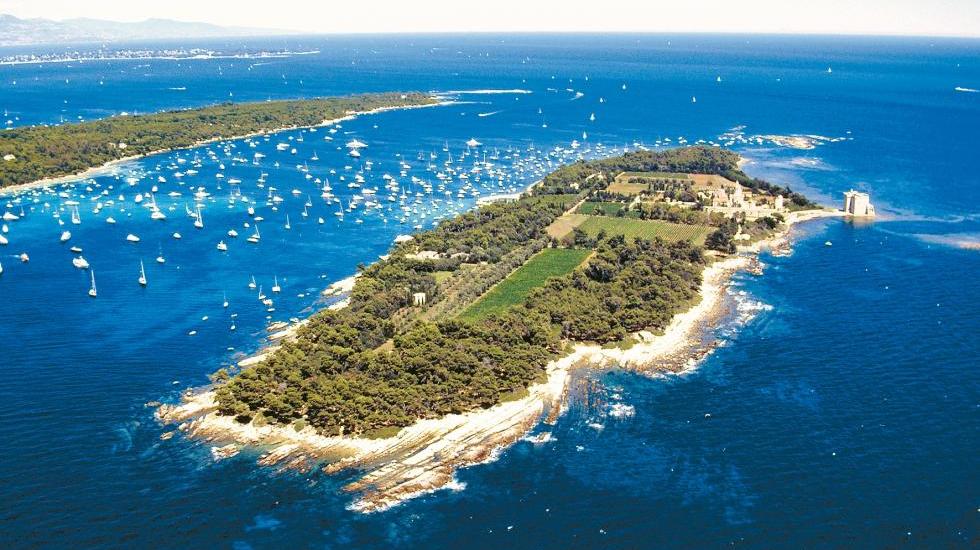 Looking for unique gifts ideas? Made in France Gifts? in addition to Mediterranean Interiors you might be interested in Christmas Gifts, Father's day gifts, Mother's day gifts, birthday gifts or gifts for women, gifts for men, gifts for kids? Mediterranean Interiors offers a unique choice of Provence Art Crafts and Provence gifts and French Gifts, Provence tableware, French Dinnerware or French table linen, Provence tablecloth, napkins and table mats, Provencal ceramics, wood jewelry and home perfumes. Choose a quality gift, original gift ideas from a selection of jewelry boxes or wood pens. You are soon getting married and you want to create your wedding list. Then for all these reasons, come and visit our on line boutique, take your time and look at all the details? our photographs will show you better, the quality of the items we propose. Directly from the village of Valbonne in Provence! Mediterranean Interiors' team will prepare for you pretty packages gifts, ready to offer, no need to run, we already have prepared everything, you will receive your package ready to offer!
Enjoy a unique Provence online shopping experience at Mediterranean Interiors the Provence Shop online, with a unique selection of affordable gift ideas, Provence Art Crafts and Gifts Made in France for a touch of Provence Home Decor.
At Mediterranean Interiors, we have gifts for all occasions, Wood Perfume Atomizers, Birthday Gifts, Mothers Day Gifts, Unique Gift Ideas, Original Gifts, French Artcrafts Gifts. Wood Jewelry and precious French Jewelry made in France and Jewellery Cases in Precious Wood, Olive Wood Salad Bowls, Wood Art crafts. Provence Gifts, Provence Tableware, Provence Dinnerware, Provence Table linen, Provence Tablecloths and Napkins, Nativity Crib Figurines.
The colors of Provence for your French Table Linen. Tablecloths, nakins and tablemats 100% cotton and machine washable.
Find the Best French Riviera - Cote d'Azur villas and apartments, or holiday rentals to rent. Find 10538 self catering properties in French Riviera - Cote d'Azur. Rental villas with pools in the South of France; Cote d'Azur, Provence, Antibes, Juan kes Pins, Mougins, Cannes.
---
A Mediterranean climate , also called dry summer temperate climate Cs, is a temperate climate sub-type, characterized by dry summers and mild, wet winters. The climate receives its name from the Mediterranean Basin, where this climate type is most common. Mediterranean climate zones are typically located along the western coasts of continents, between roughly 30 and 45 degrees north and south of the equator. The main cause of Mediterranean, or dry summer climate, is the subtropical ridge which extends toward that hemisphere's pole during the summer and migrates toward the equator during the winter due to the seasonal poleward-equatorward variations of temperatures.The resulting vegetation of Mediterranean climates are the garrigue or maquis in the Mediterranean Basin, the chaparral in California, the fynbos in South Africa, the mallee in Australia, and the matorral in Chile. Areas with this climate are also where the so-called "Mediterranean trinity" of major agricultural products have traditionally developed: wheat, grapes and olives.Most historic cities of the Mediterranean Basin lie within Mediterranean climatic zones, including Algiers, Athens, Barcelona, Beirut, Ä°zmir, Jerusalem, Marseille, Monaco, Naples, Rome, Tunis, Valencia, and Valletta. Major cities with Mediterranean climates outside of the Mediterranean Basin include Adelaide, Cape Town, Casablanca, Dushanbe, Lisbon, Los Angeles, Perth, Porto, San Francisco, Santiago, Tashkent and Victoria.
---
Article Title :
Mediterranean climate
Article Snippet :A Mediterranean climate /ˌmɛdɪtəˈreɪniən/, also called dry summer temperate climate Cs, is a temperate climate sub-type, characterized by dry summers
Article Title :
Royal Clipper
Article Snippet :frescography murals by Rainer Maria Latzke completing the ship's Mediterranean interior. Her design was based on Preussen, a famous German five-mast Flying
Article Title :
Mediterranean dry woodlands and steppe
Article Snippet :The Mediterranean dry woodlands and steppe is a Mediterranean forests, woodlands, and scrub ecoregion of North Africa. It occupies interior plateaus and
Article Title :
Southern Europe
Article Snippet :region of Europe. It is also known as Mediterranean Europe, as its geography is essentially marked by the Mediterranean Sea. Definitions of Southern Europe
Article Title :
Below Deck Mediterranean
Article Snippet :Below Deck Mediterranean is an American reality television series that premiered on Bravo on May 3, 2016. Developed as the first spin-off of Below Deck
Article Title :
List of Below Deck Mediterranean episodes
Article Snippet :Below Deck Mediterranean is an American reality television series which premiered on May 3, 2016 on Bravo. The show is the first spin-off of Below Deck
Article Title :
Union for the Mediterranean
Article Snippet :The Union for the Mediterranean (UfM; French: Union pour la Méditerranée, Arabic: الإتحاد من أجل المتوسط Al-Ittiḥād min ajl al-Mutawasseṭ) is an intergovernmental
Article Title :
Ministry of Interior (Turkey)
Article Snippet :"Turkey's interior minister receives award from Parliamentary Assembly of Mediterranean". www.aa.com.tr. Retrieved 27 January 2022. "Yeni İçişleri Bakanı Efkan
Article Title :
Semi-arid climate
Article Snippet :bordering a humid continental climate or a Mediterranean climate. They are also typically found in continental interiors some distance from large bodies of water
Article Title :
Eastern Mediterranean conifer–sclerophyllous–broadleaf forests
Article Snippet :The Eastern Mediterranean conifer-sclerophyllous-broadleaf forests, also known as the Eastern Mediterranean conifer-broadleaf forests, is an ecoregion
---
Friday 30 Sep 2022 11:03:05